Gioielli Dalla Terra produces beautiful creations of silver jewelry like the Forme collection where the metal seems to manifest itself through its powerful force. Another silver collection combines wonderful baroque pearls of the highest quality, semi-precious and precious stones.  Necklaces, bracelets and earrings are assembled by experienced hands using many techniques.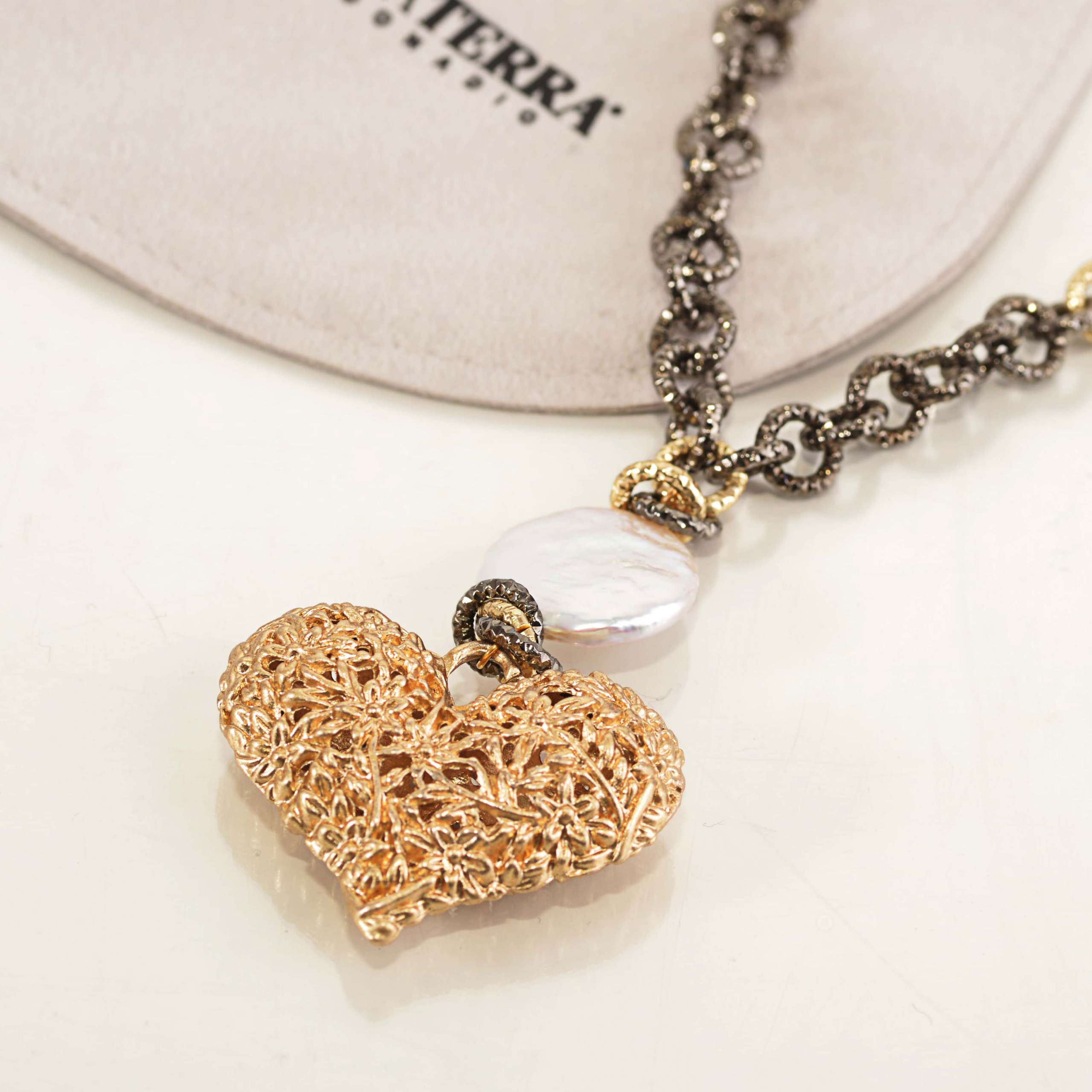 COLLECTIONS IN ALUMINUM AND NON-PRECIOUS METALS
The lightness and radiance of anodized aluminum are enriched with particular and imaginative elements that, thanks to their unusual beauty, make the collections classy, charming and affordable for everyone. In this way the Bijoux (Fashion jewelry) collections can meet the needs of those who want to own or give someone special a piece of jewelry from Gioielli Dalla Terra at an easily accessible price.
Gioielli dalla Terra also produces a collection of bijoux in Elastone organized by rings and bracelets with tufts of hard stones and pearls.